About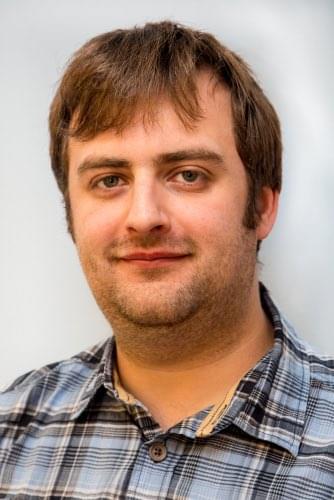 I am a senior lecturer in engineering in the College of Engineering, Mathematics and Physical Sciences at the University of Exeter, where I am working on high-order finite element methods and their applications to industry and fluid dynamics. I am also a visiting researcher in the Department of Aeronautics at Imperial College London.
Previously, I was a research and teaching fellow at Imperial College, working with Spencer Sherwin and Joaquim Peiró. Before this I was a Ph.D. and undergraduate student in the Mathematics Institute University of Warwick, where together with my supervisor Dwight Barkley, I investigated the transition to turbulence in pipe flow.
Interests and Hobbies
Mainly I spend most of my free time on some kind of computing-related project. I like Apple hardware, Linux and open-source software and code in a variety of languages (C/C++ and derivatives and Python for the most part). I'm also involved in various capacities in a number of personal and collaborative projects:
Current projects
Nektar++: a high-order spectral element framework with solvers for a variety of PDEs, including the compressible and incompressible Navier-Stokes equations.
PyAppointment: a Django-based webapp for booking appointments that checks for availability and books events into your calendar. I use this to allow students to book appointment slots with me.
Previous projects
Photography
Many moons ago ago, I got a Canon 350D digital SLR for my birthday, and have been hooked on photography ever since. Soon afterwards, I set up my photoblog, which I consider to be a selection of my best photos. My tastes, and my gear, has moved on since then but I'm still doing my best to get out and take photos whenever I can.
Music
My other non-computing interests are musical; I play trombone at a reasonable level, and can at least bash the piano around a bit. One of my most recent projects has been to construct my own electronic drum kit through the use of a MegaDrum module.
In terms of what I listen to, my iTunes playlist is pretty diverse. My favourite genre of music at the moment is progressive metal; in particular Dream Theater which, along with Mike Portnoy, the band's former drummer, is my main inspiration for wanting to learn drum technique. But more generally I'm into rock, modern jazz, classical and whatever else sounds good!
About this site
This site has gone through lots of evolutions since I set it up in 1997 as a pimply faced youth:
a straightforward static HTML site;
a badly-coded PHP site;
a slightly-better-coded PHP site;
a WordPress site with a custom theme;
and finally this instantiation, which uses Jekyll, Bootstrap and Jekyll-Scholar for the publication lists.
Although it's pretty funny that I've now managed to do a complete-360 from static sites, to dynamic sites, and back to static sites again, what I've come to realise is that when you have very little free time (as I now seldom do), the website is about content first. So why bother reinventing the wheel when others have done a great job already? With this setup, I can do a bit of coding, but not so much that I lose focus of the content.